Health Policy Advocacy & Market Access
Bernstein Health is a strategy consultancy firm for market access and health policy advocacy. Our team of experienced experts interweaves these two strands and knows the relevant issues, procedures and actors in detail. We offer customized solutions and create synergies for our clients through our integrated consulting approach.
A holistic approach that creates meaningful synergies
The integration of political lobbying and market access creates impact. We develop holistic strategies for pharmaceutical companies, care providers and other actors in the healthcare system at the interface between politics and the public, based on data, facts and findings.
Many years of experience and a resilient network
Rooted in Berlin and with excellent networks in Brussels and the federal states: our team has many years of experience in advising companies for whom legislation and communication are critical to success – in regulatory decisions, marketing approval or reimbursement of costs.
Integrated consulting to achieve strategic goals
Bernstein Health helps companies in the healthcare industry to successfully introduce their products in Germany. We follow health policy developments and advocate our clients' interests in the political process. We offer effective, tailor-made services to implement the strategic goals of our clients.
We bring market access and political advocacy together
The interactions between health policy decisions and the procedures for introducing new medical products into the healthcare market are becoming increasingly important. Joining both together is essential for appropriate and patient-oriented care.
The healthcare system is changing
The healthcare system and the way in which health policy is made are undergoing lasting change. Political decision-makers and opinion leaders are increasingly thinking in terms of larger health policy guidelines. The healthcare system is becoming more political and the opportunities to help shape decision-making processes are becoming more diverse.
Covid-19 reveals the strengths and weaknesses of the system.
The pandemic is placing unprecedented demands on the healthcare system and the (health-related) political stakeholders. Covid-19 is challenging the established system. Politicians must find a way to strengthen resilience against this and upcoming pandemics while remaining efficient.
Personalized therapies require a new framework
ATMPs, personalized therapies and pharmaceuticals offer unprecedented opportunities for treating illnesses by allowing them to be tailored to individual patients. These new opportunities are also associated with new health-economic and regulatory challenges.
Cost pressure and efficiency requirements are increasing considerably.
Payers are being forced to control and limit their expenditure, and not only because of the Covid-19 crisis. The high prices for advanced therapies place a major burden on health insurance companies and are leading to financial and ethical debates. Proving the efficacy of a therapy is becoming even more important.
Expect impact
We create modern health policy frameworks and pave the way for innovative therapies and medical services.
Senior Team
Perspectives
Current standpoints, assessments, and debate contributions from the Bernstein Health team.
Blog
(DE) Pünktlich zu Weihnachten 2022 hat Bundesgesundheitsminister Karl Lauterbach (SPD) der BILD-Zeitung ein größeres Interview gegeben. Zwischen Tipps zum Weihnachtsmenü waren auch etliche Gesetzgebungsvorhaben und Ankündigungen für regulatorische Themen gemischt. Was können wir also im neuen Jahr in der Gesundheitspolitik erwarten? Wir wagen einen Blick in die Zukunft.

The joint vision for the European perspective on health policy was announced by Commission President Ursula von der Leyen in 2020 in her State of the Union address: a strong European health union that pools forces and harnesses potential. Synergy effects should be generated, for instance, by a European pharmaceutical strategy that includes guiding ideas along the entire life cycle of a drug: from research and development to early access to innovations for all EU citizens.

An important pillar of the pharmaceutical strategy is EU HTA. After decades of preparatory work, a regulation for a European benefit assessment has now been launched at the beginning of this year.

A key component of the European Health Union is the European Health Data Space (EHDS), which was launched by the European Commission at the beginning of May. It is one of twelve data spaces which is inteded to facilitate data exchange in the EU. The European Health Data Space is to allow efficient exchange and direct access to different health data and has the chance to improve healthcare for European patients.
Behind the scenes
Für mehr Perspektiven finden Sie uns auch auf LinkedIn
Career
You share our passion for health policy and market access? Become part of our team!
Berlin
Bernstein Health GmbH
Neustädtische Kirchstraße 6
10117 Berlin
Germany
+49 30 275 723 – 0
bernsteinhealth@bernstein-group.com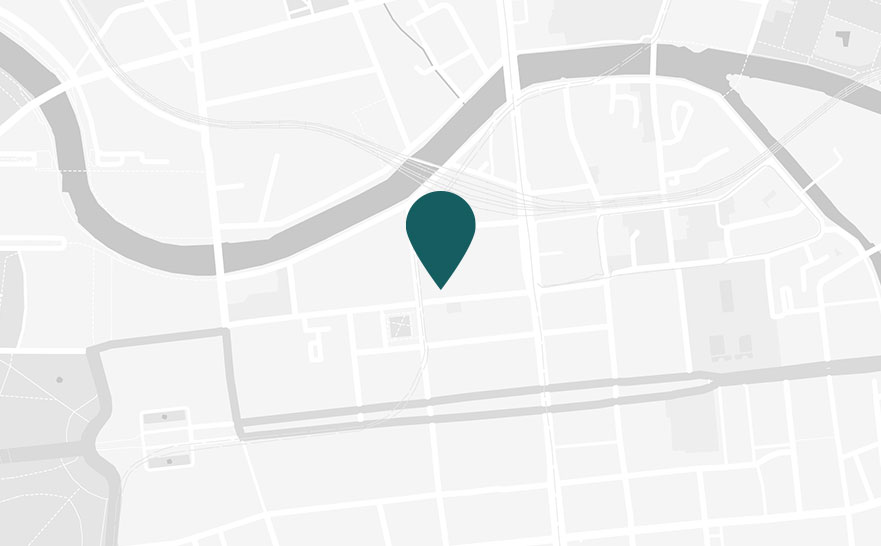 Imprint
Bernstein Health GmbH
Neustädtische Kirchstraße 6
D-10117 Berlin
Phone: +49 30 275 723 -0
bernsteinhealth@bernstein-group.com
Management: Timm Bopp
AG Charlottenburg (Berlin)
HRB 224662 B
VAT Number: DE341094519